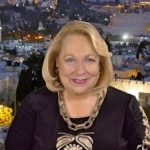 By Christine Darg
Jerusalem Channel
To make sense of the times in which we live, you should hold a Bible in one hand and a newspaper in the other.
I was riveted by an article by Rabbi Elie Mischel at the Israel365 News website entitled "A Prophecy for our Time: Zechariah 9 and the Gaza War."
Mischel stated cautiously that "when seeking signs of current events in the Bible, it's important to do so with care and humility." Nevertheless with that in mind, he asserted, "I believe that the 9th chapter of the Book of Zechariah was written for our generation, and specifically for this painful time."
Let's consider the bulk of the chapter, beginning with verse 5:
. . . Gaza will writhe in agony, as will Ekron,

for her hope will wither.

There will cease to be a king in Gaza,

and Ashkelon will be uninhabited.

6 A mixed race will occupy Ashdod,

and I will cut off the pride of the Philistines.

7 I will remove the blood from their mouths

and the abominations from between their teeth.

Then they too will become a remnant for our God;

they will become like a clan in Judah,

and Ekron will be like the Jebusites.

8 But I will camp around My house because of an army,

because of those who march to and fro,

and never again will an oppressor overrun My people,

for now I keep watch with My own eyes.

[Zion's Coming King

(Matthew 21:1–11; Mark 11:1–11; Luke 19:28–40; John 12:12–19)]

9 Rejoice greatly, O Daughter of Zion!

Shout in triumph, O Daughter of Jerusalem!

See, your King comes to you, righteous and victorious,

humble and riding on a donkey,

on a colt, the foal of a donkey.

10 And I will cut off the chariot from Ephraim

and the horse from Jerusalem,

and the bow of war will be broken.

Then He will proclaim peace to the nations.

His dominion will extend from sea to sea,

and from the Euphrates to the ends of the earth.

11 As for you,

because of the blood of My covenant,

I will release your prisoners

from the waterless pit.

12 Return to your stronghold,

O prisoners of hope;

even today I declare

that I will restore to you double.

13 For I will bend Judah as My bow

and fit it with Ephraim.

I will rouse your sons, O Zion,

against the sons of Greece.

I will make you like the sword of a mighty man.

The LORD Will Save His People

14 Then the LORD will appear over them,

and His arrow will go forth like lightning.

The Lord GOD will sound the ram's horn

and advance in the whirlwinds of the south.

15 The LORD of Hosts will shield them.

They will destroy and conquer with slingstones;

they will drink and roar as with wine. . . .
Many Jewish rabbis believe the world is approaching the geula, the messianic age of redemption, and to them Zechariah Chapter 9 is viewed as a messianic era chapter.  Christian believers most definitely affirm Zechariah 9: 9 as a prophecy fulfilled by Jesus (Yeshua) and therefore it is quoted in all four Gospels of the New Testament. [Rashi, the great Jewish commentator, explained that this prophecy most definitely refers to King Messiah.]
So Mischel and, in fact, other Bible scholars have been pointing out that Zechariah 9 is a message of hope from the Almighty at this difficult time when on October 7 Hamas terrorists committed the macabre massacre of Jews–the worst atrocities since the Holocaust, killing 1,400 and abducting more than 240 hostages into the deep tunnels of Gaza.
However, Zechariah 9 speaks of Gaza writhing in agony, of God's sling and God's attacks in the south, saving his people and restoring double to them, releasing prisoners from the pit and cutting off the pride of the Philistines, removing the blood from their mouths and the abominations from between their teeth. 
Michel wrote that it is a time of spiritual awakening in Israel: 
"Jews in Israel and throughout the world are awakening from their spiritual slumber. They are standing up with pride and strength, and they are returning to the God of Israel. In recent weeks, tens of thousands of 'secular' Israeli soldiers have requested tzitzit, the tassels Jews are commanded to wear on the corners of their garments. Thousands of videos are circulating of Israeli soldiers of all religious backgrounds praying intensely before heading into battle."
The mother of an Israeli hostage who was miraculously rescued prayed fervently and had asked for a Torah scroll to be marched through her home, declaring that just as the Torah was brought into the house, so her daughter would return to the home. A secular member of the Israeli Parliament said she was jealous of this mother's faith, and there have been many such examples of the nation turning back to God as a result of the horrific atrocities perpetrated by Hamas.  
Regathered Israel will as a nation turn in faith toward the promised Messiah. In fact, the Bible predicts Israel's redemption in the Last Days will be progressive in stages.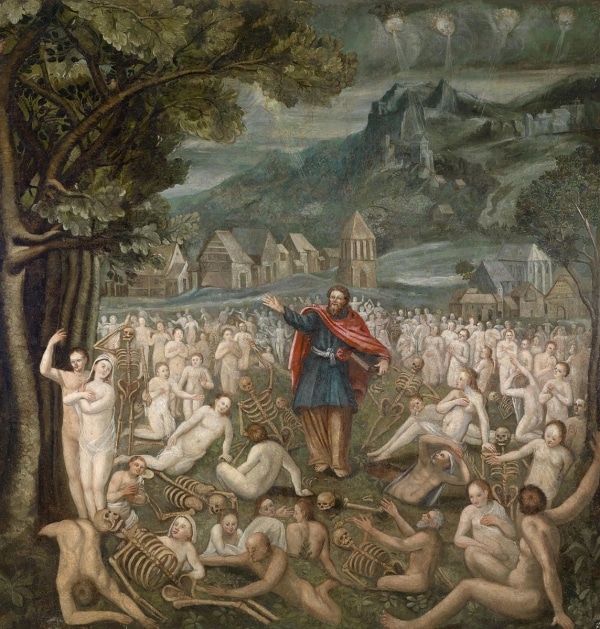 Ezekiel 37 contains the stark vision of a valley of dry bones which come back to life in stages and God told the prophet Ezekiel, "these bones are the whole house of Israel."  The vision of the dry bones represent Israel in exile, without hope. 
After modern Israel's birth in 1948, an estimated one million European Jewish survivors of the Holocaust returned to Israel, followed by 800,000 Jewish people from Arab countries who were expelled from their homes. 
In my lifetime 1.5 million Jewish people fled the Former Soviet Union to Israel, and I've also been an eye witness to waves of Ethiopian Jews coming home—and now after the Hamas atrocities and because of the current epidemic of Jew hatred reminiscent of the 1930s in Nazi Germany, more Jews are returning. 
The Bible is playing out before our eyes in real time. 
The Bible predicted Israel would return to her Land through persecution.  Otherwise the Jews might be too comfortable in the nations. Shockingly, Jews at American universities are being hounded and taunted simply for being Jews. Since October 7th, so stated Elie Mischel, "many of these young Jews have begun to rediscover their heritage and to take pride in being Jews. . .  .they now realize that they have been betrayed by their fellow woke activists. Though many young Jews continue to cling to secularism, a great Jewish awakening has begun."
To support the work of Christine Darg and The Jerusalem Channel, visit www.JerusalemChannel.tv/donate/