Thank You for Your Faithful Donations!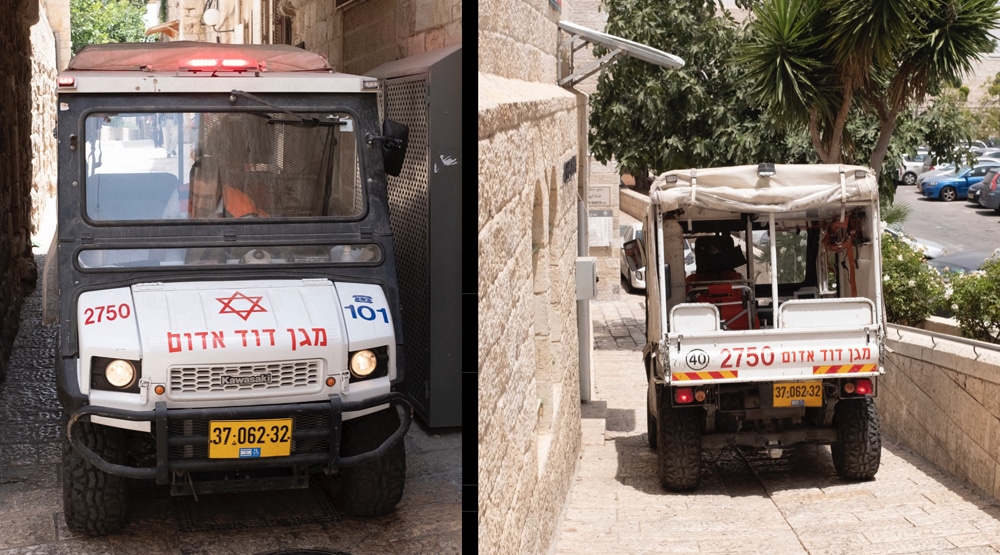 For 2021, please support our Israeli Mini Ambulance Project designed for the narrow streets of Jerusalem's Old City! This vehicle is called a "mule" by the Magen David Adom emergency services.
Our goal is to raise $37,150, the equivalent of £27,300 or Euros 30,200.
Our humanitarian project is inspired by Luke 10:34, which says a Good Samaritan bandaged a man's wounds and "put him on his own animal [a type of ambulance] and brought him to an inn, and took care of him."
.
The Jerusalem Channel (Exploits Ministry) depends entirely on voluntary donations.
This ministry would not be possible without you. Your prayers, your support and encouragements keep us going.
"May the LORD, the Maker of heaven and earth, bless you from Zion." (Psalm 134: 3)
To make a credit or debit card gift on our SECURE website link, select your choice of currency below.
OR DONATE IN U.S. DOLLARS BY CREDIT OR DEBIT CARD HERE . . .