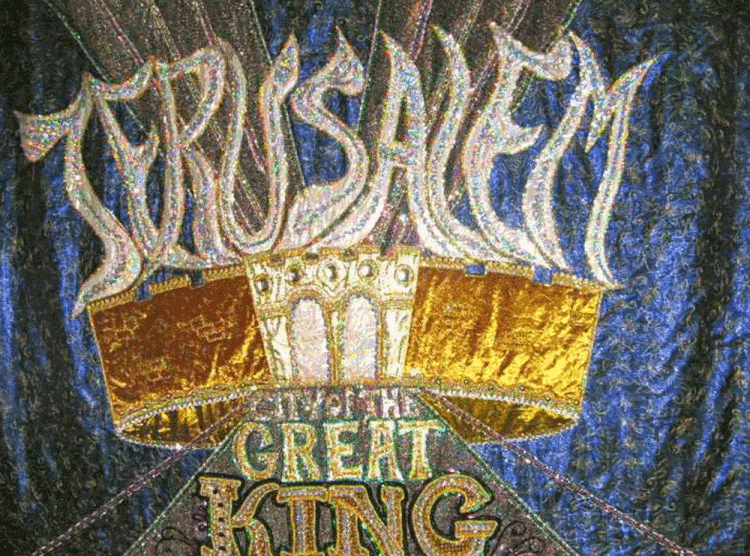 Join us 25-30 September 2018 for our Moveable Feast of Tabernacles in Jerusalem!
Jubilant celebrations in Jerusalem include participation in the Jerusalem March, touring the Holy City and evening convocations with Peter and Christine Darg and local leaders.
"Remember me, O LORD, when you show favour to your people. . . that I may enjoy the prosperity of your chosen ones, that I may share in the joy of your nation and join your inheritance in giving praise."    Psalm 106: 4-5
Our package price includes:
~Daily full Israeli breakfast and evening buffet dinner 
~An unforgettable Shabbat lunch with Jewish residents in the Rabbi's Sukkah!
~Touring and shopping time each day
~Participation in the Jerusalem March
~Entrance fees for sites as mentioned in itinerary
~Conference registration fees
Package price per person at the Dan Jerusalem Hotel:
In a shared double room: $1,300 / £962 / €1,090 *
In a single room: $1,850 / £1,370 / €1,548 *
Upgrade supplement to stay at the exclusive American Colony Hotel (limited availability):
In a shared double room, add to above shared double room package price: $620 / £460 / €520 *
In a single room, add to above single room package price: $900 /£665 / €753 *
Pre and Post Conference stay at the Dan Hotel with daily breakfast
Sep 23-25: Per person: $130 in a shared room: $235 in a single room
Sep 30-Oct 2: Per person: $119 in a shared room: $225 in a single room
Limited number of rooms – rates subject to availability.
* cost in UK Pounds, Euros and other currencies calculated at exchange rate
on day of payment day. Credit card payment; add 3.50%
Locations and schedule are subject to change.
Rates are based on minimum of paying participants.
Dress Code: Exploits Ministry delegates are kindly requested to dress as the Lord's Ambassadors. This means for the ladies: preferably dresses and skirts (no low-cut sundresses and no sleeveless tops) and if you must wear slacks, be sure they are smartly tailored pants suits for ladies. . . but sloppy jeans and leggings without skirts are respectfully forbidden day or night. For men: although the weather is hot, please do not wear shorts. Middle Eastern men (unless very secular) do not bare their legs and therefore shorts are considered coarse. Also please wear neutral (non-religious) jewelry because we will be mixing with people of all religious persuasions. Please ask leadership to approve banners for prayer walks and the Jerusalem March. We are all moving towards a spirit of excellence in our spiritual lives in the way we present ourselves and in our personal attitudes. Evenings can be cold. Please bring jackets or shawls or cardigans. Participants are asked not to visit currently sensitive areas in the Old City (Temple Mount) alone while you are part of our group. Please check with Exploits Ministry / Ami Travel in reference to where and when you might want to go somewhere. Contact numbers in Israel: Gill: 054-435-3650. Yair: 054-423-1736 Amos: 054-767-9276
Not included in the land package:
Transportation to from hotel in Jerusalem before and after the conference
Gratuities for guides, bus drivers and hotel staff
Travel Insurance is required by Exploits Ministry)
This ministry would not be possible without you. Your prayers, your support and encouragements keep us going.