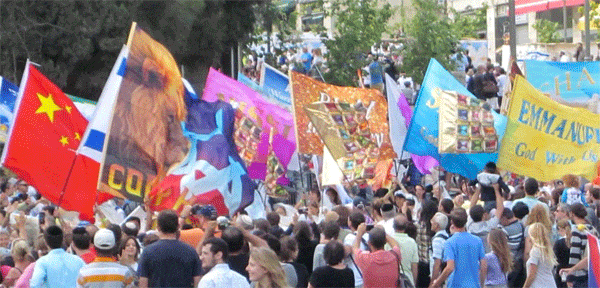 TO REGISTER FOR OUR 2022 MOVEABLE FEAST OF TABERNACLES IN ISRAEL 11-16 OCTOBER EMAIL [email protected]
3 Nights Jerusalem plus two nights in the Galilee
Jerusalem Channel 2022 Feast of Tabernacles.
Celebrations in Jerusalem including participation in the Jerusalem March and touring the Holy City
plus 3 days in the Galilee region.
Package price includes:
• 3 nights accommodation at the New Imperial Hotel, Jerusalem
• 2 nights accommodation at the Legacy Hotel, Nazareth
• Daily breakfast and dinner
• Daily convocation
• Daily touring
• Participation in the Jerusalem March
• Entrance fees for sites per itinerary
• Conference registration fees
Not included in the package:
• Airfare to/from Israel
• Transportation from/to Tel Aviv airport
• Gratuities for guide, bus drivers, and hotel staff
• Travel Insurance to include Covid-19 (mandatory by
the State of Israel )
Package per person in a shared double room: $1,152
Package per person in a single room: $1,574
Limited number of rooms – rates subject to availability
and based on a minimum of paying participants.
Pre and post conference stay at the New Imperial Hotel, Jerusalem: upon request only. Rate per additional night including breakfast: In a double room occupancy:
$110 per person. Single room occupancy: $190.
—