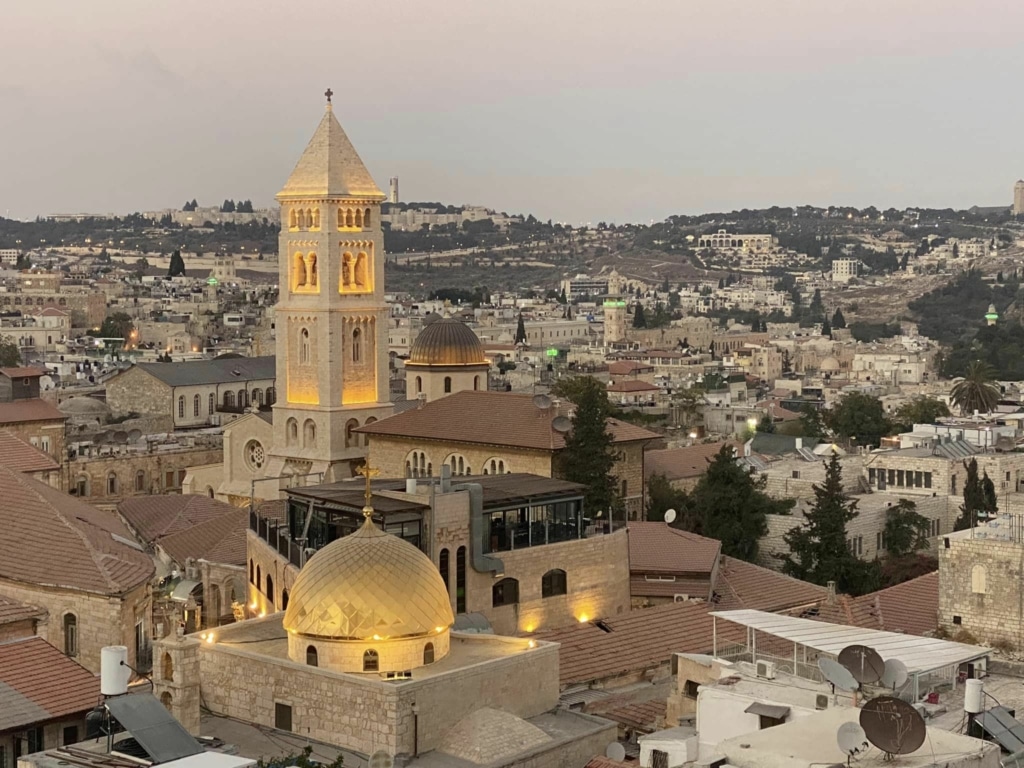 TO REGISTER FOR OUR 2023 WATCHERS ON THE WALLS INTERCESSORY NEW YEAR PRAYER CONVOCATION IN ISRAEL 2-7 JANUARY EMAIL [email protected]
Jerusalem Channel 2023 Feast of Tabernacles celebrations in Aviv, Galilee and Jerusalem, touring the Holy City, touring in the Galilee region and much more!
Package price includes:
• One night accommodation in Tel Aviv
• Two nights accommodation in Galilee
• Two nights accommodation in Jerusalem
• Daily breakfast and dinner
• Daily convocation
• Touring on a private bus with a licensed tour guide
• Entrance fees for sites per itinerary
• Conference registration fees
• and much more, including optional shabbat lunch with the rabbi!
Not included in the package:
• Airfare to/from Israel
• Transportation from/to TLV airport
• Gratuities for guide, bus drivers, and hotel staff
• Travel and medical Insurance (Highly recommended)
Package price per person in a shared double room: USD$1,145
Package price per person in a single room: USD$1,440
Limited number of rooms – rates subject to availability and based on a minimum of paying participants.
Please sign up using the "REGISTER NOW" button, using a major credit card for your payments.
Dress Code:
Exploits Ministry delegates are kindly requested to dress as the Lord's Ambassadors. This means for the ladies: preferably dresses and skirts (no low-cut sundresses and no sleeveless tops) and if you must wear slacks, be sure they are smartly tailored pants suits for ladies. . . but sloppy jeans and leggings without skirts are respectfully forbidden day or night. For men: please do not wear shorts. Middle Eastern men (unless very secular) do not bare their legs and therefore shorts are considered coarse. Evenings can be cold – Please bring jackets or shawls or cardigans. Participants are asked not to visit currently sensitive areas in the Old City (Temple Mount) alone while you are part of our group, please check with Exploits Ministry / Ami Travel in reference to where and when you might want to go somewhere. Contact numbers in Israel: Yair: 054-423-1736 Amos: 054-767-9276
—