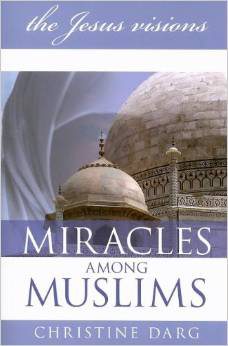 Christine Darg heard the voice of God in a dream say, "Go! to an Arabian city where the Holy Spirit was moving in Revival". She chronicles outstanding dreams and visions in this current move of God, and also shares some of the startling visions she herself has experienced in the Middle East and throughout the world. The Jesus Visions is an amazing account of signs and wonders in the Muslim world because Jesus continues to be the same yesterday, today and forever! For many centuries of desert like dryness in the Middle East, the word of the LORD was precious. There was no open vision. But suddenly, in the fullness of time, the spiritual scenario in the Middle East has changed. God is pouring out His Spirit in the dry places before the LORD's return.
$11.97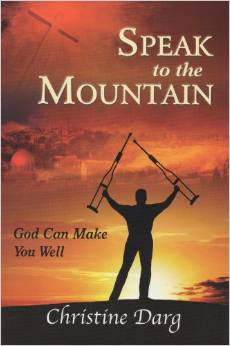 In Speak to the Mountain, Christine Darg's practical and spiritual insights empower readers to be the healed children of God, doing exploits in His name. If you wonder what your kingdom role is, or if you have been intimidated, confused, or in any way kept from moving forward in your calling, Christine Darg will help you speak to the mountain and unlock your future! Her strong reliance on Scripture will take you on a great healing adventure.
$11.84
This ministry would not be possible without you. Your prayers, your support and encouragements keep us going.