The total number of IDF dead from this current conflict is now 18 and over 70 soldiers have been wounded. Within the past 24 hours, Israel has lost a shocking number, 13 members, of its elite Golani Brigade, and Hamas military commandos of the Al Kassam Brigade claim to have captured a soldier but Israeli military have denied the claim. Gazans erupted with cheering and celebratory gunfire.
Should a soldier be captured: Will this be a repeat of 2006, when Israeli soldier Gilad Shalit was captured and later freed in a dramatic prisoner exchange for more than a thousand prisoners? Sunday's news is a blow to Israeli morale but may serve on the other hand to unify the nation. Hamas has become more entrenched and skilled in guerrilla warfare and cross border commando raids in contrast to previous confrontations with Israel.
US Secretary of State John Kerry says no nation "would sit there while rockets are bombarding it" and has gone to Cairo to try to broker another ceasefire.
Palestinians are unlikely to make use of an IDF field hospital being set up at the Erez border crossing, a source in Gaza with knowledge of the matter told The Jerusalem Post on Sunday.
Meanwhile, Hamas uses Shuja'iya as a fortress for its weapons. In 13 days, Hamas has fired over 140 rockets from this neighborhood of Gaza. Days ago, Israel Defense Forces (IDF) warned Shuja'iya's residents to evacuate before IDF strikes. Hamas ordered them to remain in the line of fire.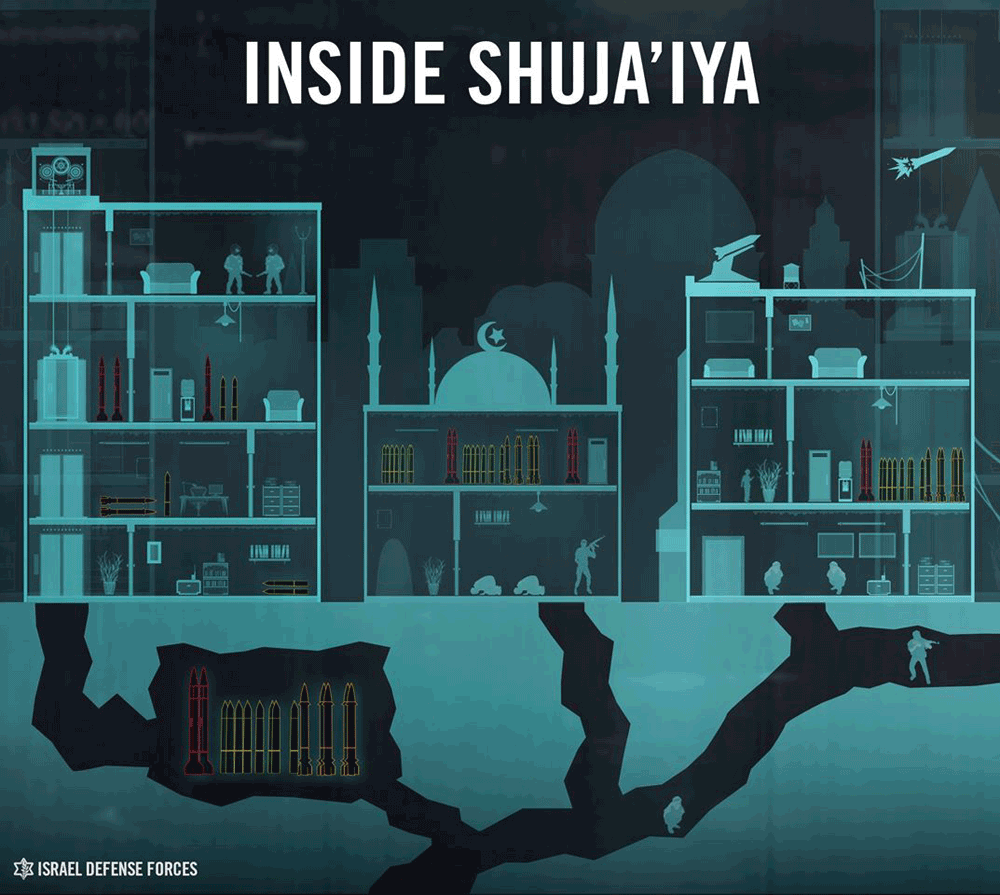 Psalm 3 
Lord, how many are my foes!
How many rise up against me!
Many are saying of me,
But you, Lord, are a shield around me,
my glory, the One who lifts my head high.
I call out to the Lord,
and he answers me from his holy mountain.