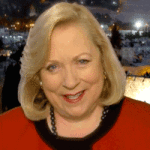 "On that day, when all the nations of the earth are gathered against her, I will make Jerusalem an immovable rock for all the nations. All who try to move it will injure themselves." (Zechariah 12: 3)

By Christine Darg
Jerusalem Channel
Concerning the Land of israel and the highly controversial Temple Mount, it definitely belongs to the Jewish people.
But who is to be believed? The Jews? The Muslims? UNESCO?
The Word of God of course!
The Battle over Zion continues to rage.  (Psalm 2)
When will the world get it right? Only when Jesus returns!
Meanwhile, in a conciliatory statement toward Israel, Pope France recently said that "God promised the Holy Land to the people of Israel."
Pope Francis made the statement during a speech at the Vatican on Wednesday.
"The people of Israel, who from Egypt, where they were enslaved, walked through the desert for forty years until they reached the land promised by God," the Pope said in his address about migration.
The Pope's address came before giving an audience to Arab-Israeli Deputy Minister for Regional Cooperation Ayoub Kara in which he thanked Kara for his efforts on behalf of Christians in Israel.
Ayoub Kara is a key player in the Middle East and has participated in the past in the Jerusalem Channel's sponsored Jerusalem Summit in Rome where he met with the Pope for the first time.
Israel suspended cooperation with UNESCO on Friday, a day after the U.N. cultural agency adopted a draft resolution that denies the deep historic Jewish connection to holy sites in Jerusalem.
And why not? Does Israel really need UNESCO? After all, Psalm 2 declares, "He who sits in the heavens laughs and has the nations in derision."
Meanwhile, since the Jews have returned to the Holy Land, archeological evidence seems to pile up daily of Hebraic connection and roots to the Land.  Just this past week the Times of Israel reported that for the first time artifacts from the era of Solomon's Temple have been discovered in situ on the Temple Mount.
The archaeological evidence is "very limited," but it's definitely something according to the archaeologists who spotlighted the first Solomon's Temple-era artifacts ever found on the Temple Mount.
Carried out in rare cooperation with Muslim authorities, a series of digs in recent years at the flashpoint site yielded unprecedented proof of biblical-time activity, according to scholars!
Israeli archaeologists on Thursday presented new details of what they said were the first tiny artifacts, unearthed on the Temple Mount, ever conclusively dated to the time of the First Temple over 2,600 years ago.
The scientific excavations are the first of their kind since the British Mandate.
The highly sensitive Israeli excavations were conducted with minimum publicity in cooperation with the Islamic Waqf which manages the incendiary holy site.
The artifacts excavated from the mount were detailed in a paper and presentations at a conference at Hebrew University. They are said to include animal bones and pottery fragments dating to the time of the First Temple, between the 8th and 6th Centuries BCE.