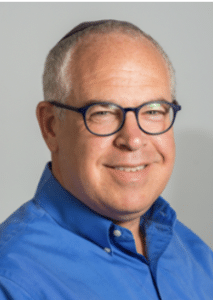 By Jonathan Feldstein
Jerusalem, Israel October 27, 2021 – The Genesis 123 Foundation is excited to announce the launch of the Run for Zion Jerusalem Virtual Experience, connecting Christians all over the world with Jerusalem in a meaningful and tangible way in their own communities.  With the pandemic, virtual marathons became a real thing. Yet Run for Zion offers more than "just a virtual race." Participants can register to run or walk at home, and will be connected to an array of exclusive hands-on, interactive programs to connect to the people and the Land of Israel, and to Jerusalem in particular. Participants will be running in the virtual footsteps of Jesus, not just in the Land but blessing the people of the Land.
The Jerusalem Channel has a special page for our supporters to be a part of this unique event in Jewish-Christian relationships: https://www.runforzion.com/Team/View/154477/Jerusalem-Channel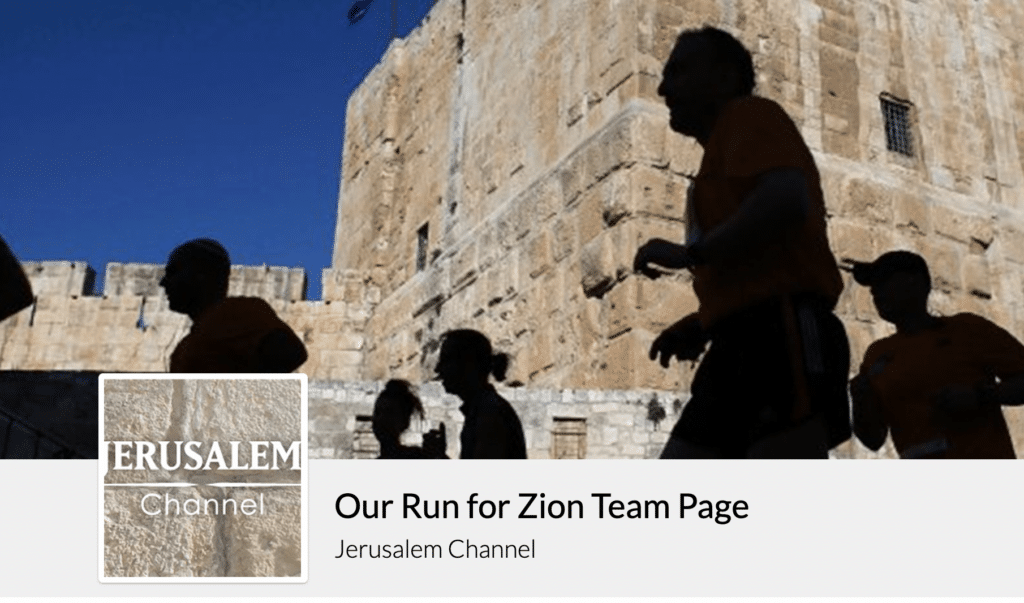 "We are inviting all individuals to participate one on one, and churches, colleges, ministries and communities all over the world to join us as partners to bring Jerusalem to them," noted Jonathan Feldstein, President of Genesis 123.  "Some ministries are even creating their own local run/walk events to be part of the overall Run for Zion program, and as an anchor around which celebrate Jerusalem and connect to Jerusalem. Communities as far away as the Philippines are joining others throughout the US and Canada, as well as Central and South America."
Registration is free at RunforZion.com. Participants can register to run a full or half marathon, or run/walk 5- and 10-kilometer segments. These can be completed all at once, or a little bit at a time, so that walking just 2 kilometers a week for just 11 weeks, a participant can complete the half marathon.
Through the RunforZion.com crowd funding platform participants can invite friends and loved ones to sponsor them, the proceeds going to bless millions of Israelis of all backgrounds through an array of programs and services. Feeding the hungry, comforting Holocaust survivors and terror victims, promoting the ingathering of the exiles from the corners of the world, protecting unborn babies, and building bridges between Jews and Christians are just some of the projects to which the funds will be donated.
By reaching specific benchmarks in the crowd funding, participants will also be eligible for unique gifts and swag from Israel, as well as being eligible for a free trip to Israel. Sponsors are invited to join as well and will receive recognition on the RunforZion.com website and other platforms, as well as visibility around the world.
"While in 2022 Run for Zion will be mostly virtual, we are planning to come back strong in 2023 and invite anyone who loves Israel to plan to join us through the unique pilgrimage and service experience, connecting with and blessing the Land and the people," Feldstein added. "Join us this Friday as we launch the Run for Zion Jerusalem Virtual Experience with the first live broadcast from the 2021 Jerusalem Marathon on our YouTube channel and Facebook page."
Run for Zion is a program of the Genesis 123 Foundation whose mission is to build bridges between Jews and Christians and Christians with Israel in ways that are new, unique, and meaningful. For information or to participate please visit RunforZion.com or email [email protected]